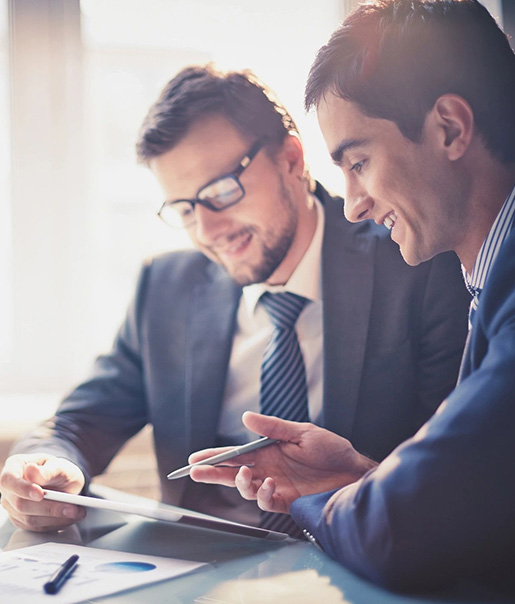 Business Analytics
Tools to Boost Growth
TrueView™ is our way of letting you know that we give it to you straight. We are uncompromisingly honest in our evaluations and assessments, and the truth is what you'll hear!
A key deliverable is our dynamic Growth Assessment Profile (GAP)™ designed to determine the current state of your business. The multifaceted GAP process engages the leadership team, selected line managers, and other employees, as well as selected clients. The result is a holistic snapshot across the business, identifying challenges impacting growth. GAP delivers specific recommended actions to mitigate identified revenue barriers, accelerate revenue drivers, and adopt new thinking and initiatives to ensure sustainable top-line growth. We then work together with our clients to execute!
The Growth Assessment Profile (GAP)™ Dives into …
Technology Assessments & Analysis
There are detailed questions of leadership, line-of-business management, other selected employees, and selected clients. The "Secret Sauce" is not the questions themselves, but in our analysis of the responses, and the corresponding alignment of tools and processes to drive growth — based on more than 100 years of collective experience!
A detailed Technology Assessment can also be conducted toward a prescription for stronger demand generation and revenue growth through the Internet. Website analytics, sentiment analysis, lead nurturing, predictive analytics, social media, and the possibilities for a 'Big Data' play, etc., are value-add options for review.
Most frequently, our clients are concerned with issues around sales productivity, cost control, return on marketing and/or sales expense, the link between sales and marketing execution, market trends, the increasingly critical role of technology, and talent selection, retention, and turnover.